Find A Cruise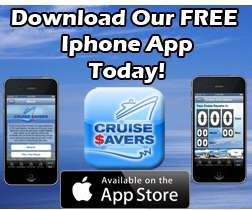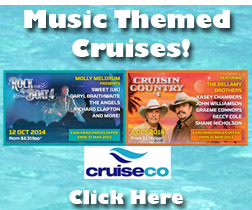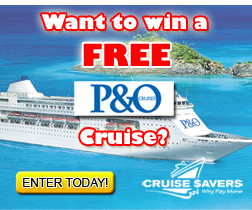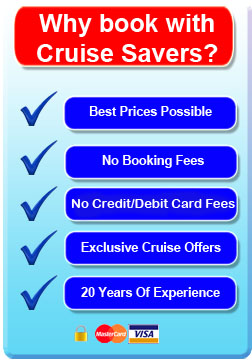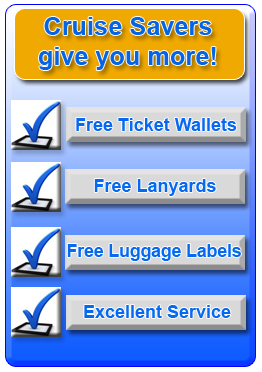 Cruises in May
Cruises in June
Cruises in July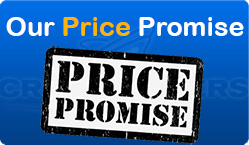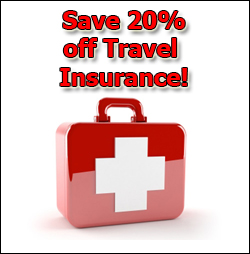 Tweets by @CruiseSaversAU
Terms & Conditions
Cruise Savers Pty Ltd
Registered office:
1322 Pittwater Road
Narrabeen
NSW 2101
Tel. 02 9913 2917
ABN: 71149932785
Travel Licence: 2TA08678
Travel Compensation Fund: 2/10195
IATA: 02331582
When you make a booking with via our website, you enter into a contract the Cruise Line or Tour Operator of your choice with Cruise Savers Pty Ltd acting as agents on their behalf. Terms and conditions of the Tour operator or Cruise Line vary from company to company, and will be sent to you along with your confirmation invoice. If you wish to review these prior to booking, please contact us, at the address below, and we will send a copy to you. When you book through this website, it is deemed that you agree to the operators terms and conditions. We have provided the following links to the terms and conditions for most Cruise Lines and companies:
For any further information on terms and conditions please contact our office and we will be happy to forward the relevant detail.
1. Making Your Booking and Your Contract
a)
Bookings can be made in person at our offices (address above), by telephone (61 2 9913 2917) or via our website (www.cruisesavers.com.au and www.cruisesavers.co.nz), availability on all departures can be checked via the methods above. No charges are applicable to any bookings paid via Credit Card, Debit Card or cheque. If you make a booking more than fifteen weeks before departure, you can either pay a deposit (the amount of which will be specified at the time of booking) per person or the full balance of the cruise holiday. The full balance will be required at least sixteen weeks before departure. If you book within sixteen weeks of departure, the full balance is due immediately. Please ensure that at the time of booking you take out adequate insurance cover.
b)
If you fail to make any payments when due, we have the right to treat your booking as cancelled by you at any time up to the date of departure and to levy the cancellation charges of up to 100% of the total holiday cost. No reminders will be sent. All monies paid to the agent will be forwarded to us, Cruise Savers. On receipt of deposits/balance of your holiday, we will issue our confirmation/final invoice which will be sent either directly to you or via the agent. If it is sent to the Agent we will request the Agent to forward the confirmation/final invoice to you within 7 days and will make all reasonable efforts to ensure that the Agent complies with this request. If we need to make a request for extra/alternative space, an administration fee per booking/per request may be charged.
c)
Upon receipt of your booking form and deposit/balance we will issue a confirmation and send this to you directly or via the Agent. A binding contract is made as soon as we despatch a confirmation to you or the Agent. If it is sent to the Agent we will request the Agent to forward the confirmation/final invoice to you within 7 days and we will make all reasonable efforts to ensure that the Agent complies with this request. Please check your confirmation together with all tickets and other documentation carefully as soon as you receive them and contact the Agent or ourselves direct if you think any details are incorrect. We regret we cannot accept any responsibility if you fail to notify us of any problems straight away.
d)
All monies paid by clients direct to an agency is at all times held on behalf of Cruise Savers until the transference of such monies to Cruise Savers.
2. Passports, Visas, Health Requirements
You must ensure that you have all the necessary passport, visa and any other documentation are in place before you commence your holiday. Insurance is strongly recommended and enclosed a brochure for your perusal. Please note that surcharges may apply for different age groups, or pre-existing illness. We suggest you purchase insurance when you pay your deposit.
3. The Price of Your Holiday
The price of your holiday is based on known costs as at the date of Confirmation Invoice and Exchange Rates. The price of your holiday is subject to surcharges in the event of increases in transportation costs i.e. fuel, scheduled air fares and any other airline surcharges which are part of the contract between the airline (and their agents) and the tour operator/organiser. All prices shown are correct at the time of issue, prices can often vary and change depending on departures - please call us for more information.
4. Changes or Cancellation by You
If you wish to make any changes to your booking after a contract has come into existence, we will endeavour to assist if we can. For changes requested more than fifteen weeks before departure, an administration fee per person may be payable if we can make the change. For changes requested less than sixteen weeks before departure, the cancellation charges set out below will be payable unless otherwise specified. We will treat the changed arrangements as a new booking.
Cancellation charges to compensate us for our estimated losses and expenses are calculated from the date we receive your written notification. Cancellation charges vary depending on the operator. If some but not all party members cancel, additional charges may be payable by the remaining members e.g. under-occupancy charges. The above cancellation charges apply unless otherwise specified at the time of booking. For Changes, we will charge $25pp PLUS the the additional amount charged by the cruise lines themselves. Also for Cancellation we will charge $100 per cabin, again on top of the cancellation charges from the cruise lines direct.
5. Changes by Us
We hope and expect to provide all services (including the intended operator of the aircraft, aircraft type and airport destination) as confirmed to you at the time of booking. However, these arrangements are often planned many months prior to departure and changes may occasionally be necessary due to reasons outside of our direct control. Unfortunately, we must reserve the right to make changes to holidays and brochure details both before and after your booking is confirmed. Changes are treated either as 'minor' or 'significant'.
a)
A significant change is: (i) a pre-departure change of your AU check-in airport, (ii) change of your destination region, (iii) change of your accommodation to that of a lower category or (iv) change of your time of departure or return by more than 12 hours.
b)
A minor change is any other change such as: (i) type of aircraft, (ii) aircraft operator or (iii) change in accommodation to an equivalent or higher local classification etc. For example, we will not inform you of minor schedule changes if the times change by less than 30 minutes. We have the right to make minor changes at any time and we will endeavour to inform you of these changes, but we are not obliged to do so before departure or to pay you any compensation nor do you have a right to cancel without penalty.
If we have to make a significant change, we will advise you or the agent as soon as possible and offer you the choice of: (i) accepting the changed arrangements; or (ii) purchasing another holiday from us (with you paying the difference if it is more expensive if requested or receiving a refund if it is cheaper); or (iii) cancelling your holiday and receiving a full refund of all payments made to us.
In addition, we will pay you compensation, except where we have to cancel as a result of unusual and unforeseen circumstances beyond our control (such as those mentioned in Clause 7), the consequences of which could not have been avoided even with all due care. Please note, you must let us know within 10 days which alternative you would like to accept. Compensation per person for the period before scheduled departure within which a significant change is notified to you or your agent.
6. Cancellation by Us
We must reserve the right to cancel a holiday. If we have to cancel for some reason other than failure to pay on your part we will offer you the choice of purchasing another holiday from us (with you paying any difference if it is more expensive and if requested, or receiving a refund if it is cheaper) or receiving a full refund of all monies paid to us. In addition we will pay you compensation, except where the cancellation is made as a result of unusual and unforeseeable circumstances beyond our control, the consequences of which could not have been avoided even with all due care. All holidays operate subject to a minimum number of bookings. We will not however cancel for lack of numbers less than eight weeks before departure. Very rarely, we may be forced to curtail your holiday after departure where a 'force majeure' situation (such as those described in Clause 7) arises. In this situation we regret that we cannot make any refunds, pay any compensation or be responsible for any costs or expenses incurred by you as a result.
7. Force Majeure
We regret that we cannot accept liability or pay any compensation where the performance or prompt performance of our contractual obligations is prevented or affected by reasons or circumstances amounting to 'force majeure'. Circumstances amounting to 'force majeure' include any event which we or the supplier of the service(s) in question could not, even with all due care, foresee or avoid such as, for example, war or threat of war, civil strife, natural or nuclear disaster, industrial dispute, epidemics and health risks, terrorist activity, technical problems to transport, adverse weather conditions, airport closures, fire and all similar events.
8. Dealing with Complaints
Most problems can be sorted out straight away if we know about them. If you have a complaint you must advise our representative straight away. You must also inform the relevant supplier immediately (e.g. hotel). If there is no representative and the problem is a serious one which cannot be resolved to your satisfaction, you must contact our local agent, and if we do not have a local agent, you must contact us directly. If possible, you should obtain a Holiday Report Form from our representative which should be completed and returned to him/her. If you wish to follow up your complaint, you must write within 28 days of your return from holiday to: the Passenger Relations Manager, Cruise Savers, quoting your booking reference number. We will then investigate your complaint. We regret we cannot accept any liability in relation to any complaint or problem if you fail to notify us strictly in accordance with this paragraph.
9. Our Responsibility for Your Holiday
i) We accept responsibility if the holiday arrangements we agree to provide are not supplied as described, or to a reasonable standard (except where Clause 7 applies). We further accept responsibility for the acts and omissions of our employees, agents, suppliers and sub-contractors (providing they were at the time performing duties authorised by us) except where death or personal injury results (see (ii) below). The maximum applies where everything has gone wrong and you have obtained no enjoyment from your holiday whatsoever.
For all claims, our liabilities in respect of air, sea, road and rail carriers and providers of accommodation are limited as if we were carriers or providers of accommodation within the relevant International Conventions. Further, it is a condition of our acceptance of liability that you notify us of any claim in accordance with Clause 8. In addition, if any payment is made, you must assign to ourselves or our insurers any rights that you may have to pursue any third party and must also cooperate with ourselves and our insurers.
10. Behaviour
If, in the opinion of ourselves, any airline pilot, accommodation manager or other person in authority, you are behaving in such a way as to cause danger, distress or annoyance to others or damage to property, your holiday arrangements may be terminated by either ourselves or the supplier concerned. In this situation, we will have no liability to you and will not be responsible for making any refunds, paying any compensation or meeting any costs or expenses incurred as a result. Further, you must meet any expenses we incur as a result of your behaviour.
11. Data Protection
In order to confirm your booking, it is necessary for us to take certain information from you, including your name, address, date of birth, other personal details and financial details. With the exception of your name and any medical/dietary requirements, all information given to us will be kept confidential and not passed on to any third party. At the time of booking, you will be asked if we may use your details to contact you with future offers. You are under no obligation to accept our invitation. All offers are sent directly from Cruise Savers or our partner companies.
12. Guests with Special Needs
Cruise Savers act as agents for transport and accommodation suppliers, who offer many differing services for people who may need special assistance or facilities. If you require any airport or airline assistance (e.g. due to disability), or special facilities on board a cruise (such as guaranteed ground floor rooms etc) please call our office BEFORE you book, to ensure the airline and accommodation provider have suitable arrangements for you. Certain airlines have restrictions on the number of disabled passengers they carry per flight, for health and safety reasons, and if you do not inform us before booking, and consequently your booking has to be cancelled, Cruise Savers can not be held responsible for any financial loss.
13. Suppliers Conditions
Most of our suppliers have Conditions of Contract which affect the provision of your holiday. These Conditions may limit or exclude the suppliers liability to you, often in accordance with International Convention. Copies of these conditions are available from us on request.