Find A Cruise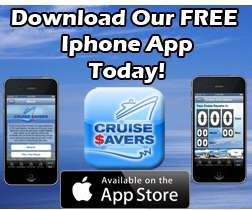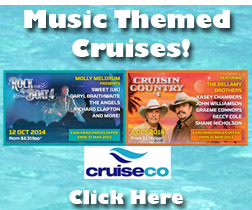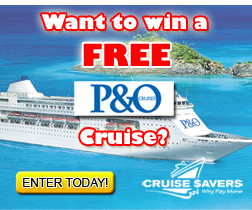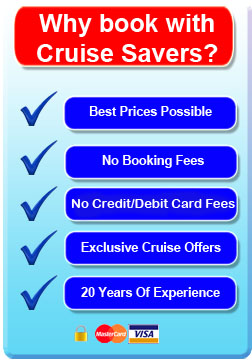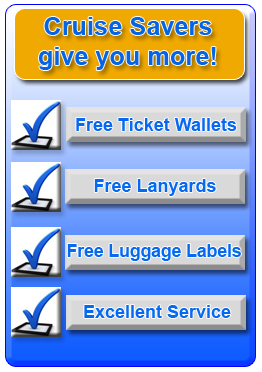 Cruises in May
Cruises in June
Cruises in July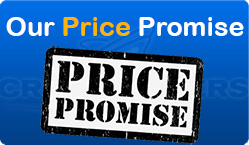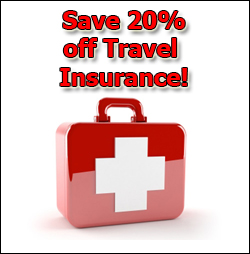 Tweets by @CruiseSaversAU
FAQs
Q: How do I confirm my booking?
Having selected the Cruise of your choice we will confirm on the telephone the availability of the Cruise, the relevant cabin numbers available and the meal times that you require. Having obtained this verbal confirmation you then advise us of your payment details and we complete the booking on your behalf.
Q: Do I require a Passport or Visa?
Everyone must have a valid passport for a cruise with an international destination, including passengers under the age of 18.We highly recommend that all guests carry a passport that is valid for at least six months beyond the completion date of your travel. AFTER your return to your country Please check the expiry date of your current Passport. If you need to renew or extend the validity of your Passport please allow at least one month for your application to be processed.
Q:Where can I find more information about passports, visas and vaccinations?
Passports
Australian citizens, visit
www.passports.gov.au
New Zealand citizens, visit
www.passports.govt.nz
For citizens of other countries, please contact your relevant national authority.
Q: Do I require vaccinations and additional medicines?
Health regulations alter periodically with the improvements to the standards of health and safety and we suggest that you check your requirements with your local GP at least 12 weeks prior to your departure. You can also contact the School of Tropical Medicine should one be available near you or contact MASTA (Medical Advisory Service for Travelers Abroad) at enquiries@masta.org who will issue advice on the requirements of your individual destinations. It should be remembered that in some foreign countries the general standards of hygiene and safety may differ from those we accept as the "norm" in the Australia & New Zealand. Therefore exercise some common sense and prudence when choosing to sample local cuisine. Kindly do not indulge in any activity, which may give rise to some illness and perhaps infringe on the conditions of your insurance policy.
Q: How much luggage can I take with me?
On ny sailing commencing from a Australian port you are not restricted to the number of cases you take with you. However, do remember that your cases will have to be accommodated with you in your cabins and with too many cases there could be the problem of space, and that most cruise lines recommend that no more than two bags per person are taken aboard! On any "fly cruise" the weight of luggage will be determined by the requirements of the airline. Please don't forget the weight and size of the presents you will be returning with from the various destinations of your cruise!
Q: What should I wear?
The primary consideration in packing your case is that you are going on a holiday to relax and therefore keep it simple! By day, we would advise wearing casual wear and shorts for hot weather and importantly comfortable shoes for your shore excursions and strolling on the decks. Cruising has today become more relaxed and in the evening there will be a combination of formal, informal and smart casual evenings. Some cruise lines now offer completely informal sailings. Please call us for more details. Normally there will be two formal nights in a 10/14 day Cruise where gentlemen will wear a dress suit or tuxedo and the ladies are able to dress in all their refinery.
Q: I require a special diet - Can I arrange this prior to the Cruise?
Naturally, the Cruise Line can provide a wide variety of special diets but you are requested to state at the time of the booking the precise dietary requirements for the passengers on the reservation. Meals form an important element of the cruise experience and the Cruise Lines will attempt to accommodate all requests within the facilities available.
Q: Do I require Travel Insurance?
All passengers must have adequate insurance against cancellation, illness, loss of luggage etc. Liverpool Cruise Club no longer provide insurance cover, you will need to seek an alternative insurance cover and you must advise us the details of your insurers and the policy so that it may be annotated in your Cruise booking. Insurance is a small cost for the potential risks, which may arise, and it should be regarded as an essential part of the holiday booking. Please ensure you double check the level and type of cover offered by annual insurance, as some so not cover you adequately.
Q: I have a physical disasbility - Can I still go on the Cruise?
If you require any form of assistance or are physically disabled you must be accompanied by a passenger who will take responsibility for any assistance required during the cruise or in an emergency. You should advise us of your disabilities at the time of the booking, and, whether or not you require assistance on departure or return to the port or airport. Please remember the width restrictions of certain areas of the ship and the fact that some ports of call require tenders to go ashore, may restrict wheelchair bound passengers from going ashore. However, most ships do cater for partially disabled passengers and they will seek to ensure that these passengers will encounter the minimum of inconvenience.
Q: How will I go Ashore at the Ports of Call?
Most ships will seek to dock alongside the berth, which will enable passengers to go ashore and return at liberty via the ships gangway. Inevitably, with the larger vessels visiting the smaller ports the ship will anchor at sea and launches will provide a free and frequent service to the shore. You will be free to go and return at your leisure whilst the ship is at anchor. Whilst the ship is in port all the ships bars, restaurants and facilities (other that the ships duty-free shop) will remain open for those passengers not proceeding to the shore. The times of arrival and departure at the ports will be advised in the daily bulletin and normally passengers may go ashore about an hour after the ship arrival in port.
Q: Is the main destination I wish to visit always a Port?
This is normally the case but these are instances where the main destination does not have a port - instances of this are: the port for Rome is Civitavecchia / the port for Florence is Livorno / the port for Monte Carlo or Nice is Villefranche. The main destinations are about one hour away and in these instances a range of tours are available at the excursion desk on the ship or a transfer bus is offered at a small supplementary cost.
Finally Cruise Savers and all their experienced staff are available to assist you in booking your cruise and assisting you in all your holiday requirements. We will spare no efforts to ensure that you will enjoy a memorable holiday and one, which you will want to repeat again and again.